The Blogger
Blogger Bio
The Archives
Search This Site
Support This Site
Favorite Links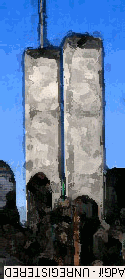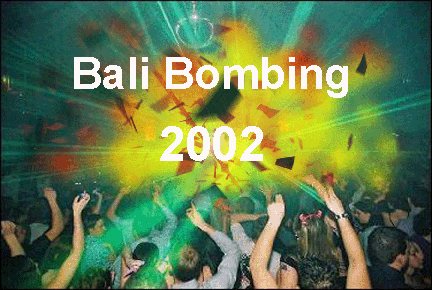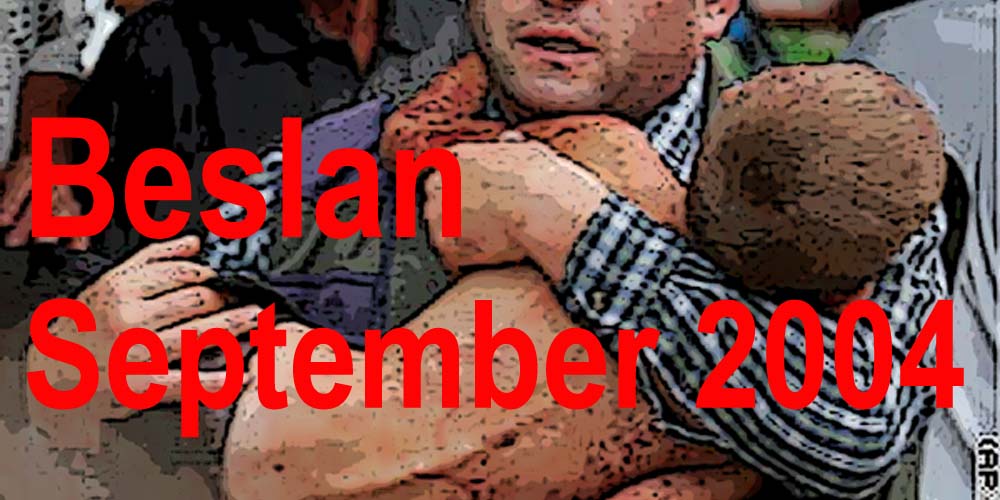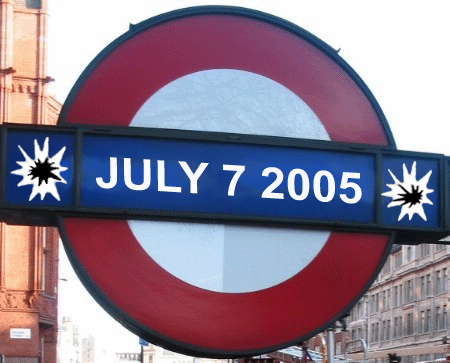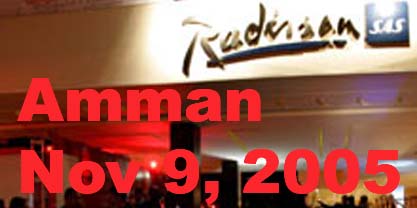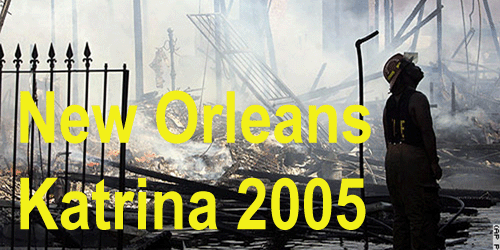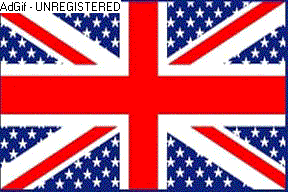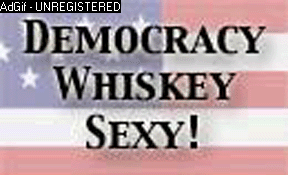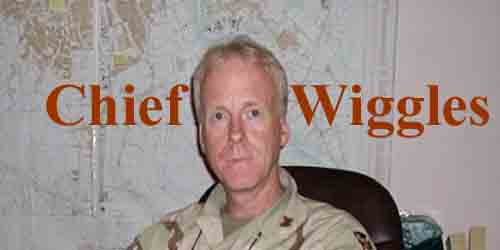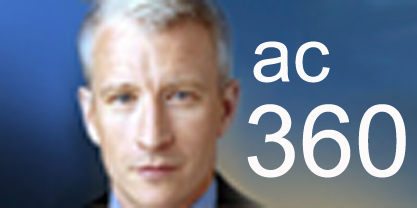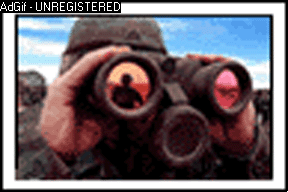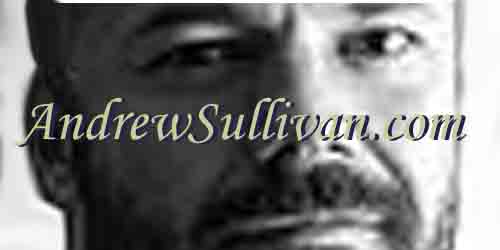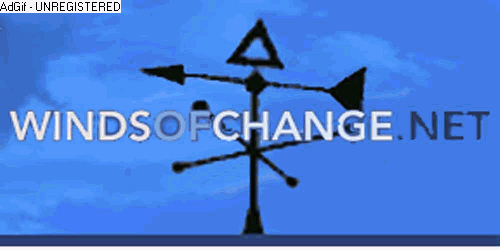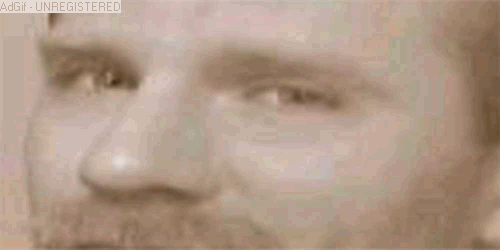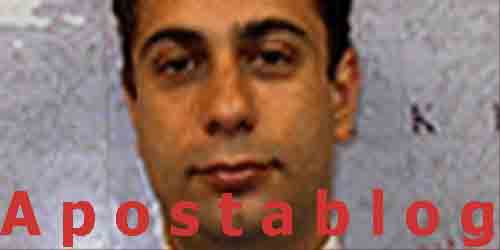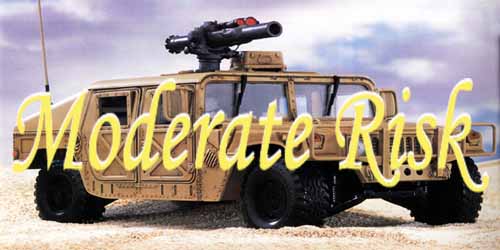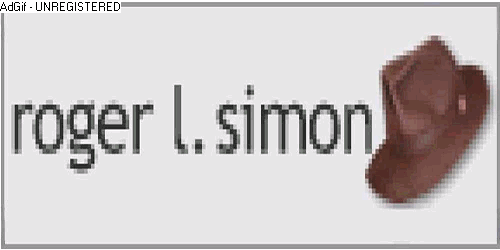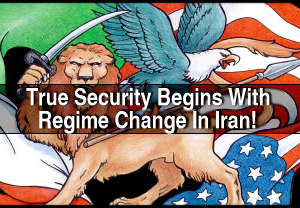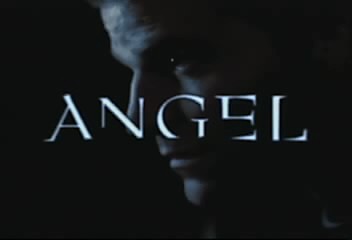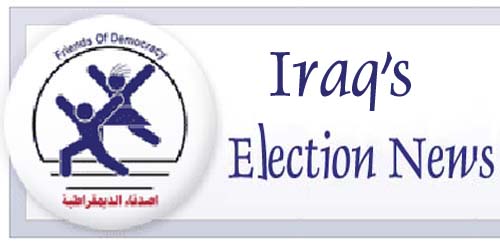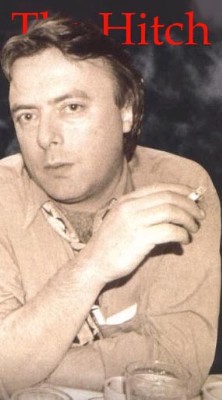 Sponsored Links
Find info on VA loans and watch this video on the VA loan process.
News Links
Arab News Portal
Belfast Telegraph
BBC News
Dublin News
Edinburgh News
French News
German News
Iran Daily
Iran News
Iraq News
Irish Abroad
Irish Emigrant News
Irish News
Irish Quarterly
Israeli News
Jerusalem Post
London Local
London Times
Los Angeles Times
New York Times
Pakistan News
Persian News
Roman News
Scottish News
Translated News
World Wire
Magazine Links
The Atlantic Monthly
The American Prospect
Commentary
Dissent
The Economist
Foreign Affairs
Front Page Magazine
Gawker
Harpers
Israel21c
Mother Jones
The National Review
New Republic
New Yorker
NY Review Of Books
Policy Review
Reason
Salon
Tech Central Station
Washington Monthly
Weekly Standard
Movie Links
Cinescape
Fandango
Film Jerk
McMenamins Theatres
Movie News - Trailers
Rotten Tomatoes
Sean's Political Dictionary
So that YOU know what SEAN is talking about when he opens his big mouth:
Conservative:
Date: 1831. From Latin conservare, for "to keep", "guard", or "observe". A Conservative relies upon family traditions and figures of authority to establish and maintain values.
A Conservative puts group security above personal freedoms.
A Conservative believes that successful use and maintenance of power proves God's favor for the government.
A Conservative believes that social values, religious rules, and forms of governments may only be altered gradually.
Stability and continuity are the goals of government.
Liberal:
Date: 1820. From Latin liberalis for "free". A Liberal uses reason and logic to set personal, social, and religious values.
A Liberal places personal freedom above group security.
A Liberal believes that governments rule by the consent of the governed.
A liberal believes that governments may be changed or removed at the will of the people.
A Liberal supports rapid change in the pursuit of progress and reform.
Freedom and Justice are the goals of government.
Note: a nation, and an individual, may move back and forth between these positions often. They rarely sum up a personality completely. And they should never be permanent blinders for anyone to view the world.
When a people succeed in a Liberal revolution, for instance, they often find themselves in the Conservative position protecting these gains. Similarly a person might have a Liberal view on public financial assistance and then move into a conservative position once these demands are met.
One might say that Affirmative Action is a prime example. At one point instituting Affirmative Action was a Liberal position, it was needed to reverse decades of discrimination following the end of Slavery. However, today the Liberal position might well be the ending of Affirmative Action, as it has largely completed its task and now stands as a stumbling block to truly moving the nation beyond race as a discriminatory trait. Meanwhile, the position of defending AA is now actually a Conservative stance (whether its so-called "liberal" defenders realize it or not).
Another way to think about this is that these terms describe a way of thinking about issues, not the positions on those issues. That is a Conservative might support a war because politicians they respect urge it, because the enemy scares them, and ultimately because it just "feels right". A Liberal might also come to support the war in spite of the position of authority figures and celebrities, not because it feels right, but because hours of research and consideration support the cause.
Neither is a "better way" of coming to a position, necessarily. Sometimes too much thinking interferes with a solid moral judgment, such as on the Abortion issue. And then other times only rational examination can skip over the emotional baggage and come to the most reasonable decision, as we see in the Abortion issue.
I realize this might be difficult for some people to accept after a long time of hearing party dogma on the issue. Personally I find value in BOTH positions. On some issues I am myself rather Conservative and on others I am quite Liberal. The same with the terms Radical and Reactionary, noted below. I found that stepping beyond these labels opened up my thoughts and cleared my head of a lot of bs.
Reactionary:
Date: 1840. From Latin reagere for "to act". A Reactionary uses government pressure as a means of containing and responding to changes in society.
Radical:
Date: 14th century. From Latin radicalis from radix for "root". A Radical supports social movements and political pressure groups as a means of affecting change in government.
The Right:
Date: early modern. The term comes from English Parliamentary Rules; which place the party in power on the right of the Speaker. As the Conservatives held sway for a long time, the term Right came to be associated with the "Establishment" and thus with Conservative politics.
The Left:
Date: early modern. The party in Opposition sits on the Speaker's left. The Left came to be associated with labor movements, the lower classes, and socialist politics. It has also come to be associated with Liberalism. This was useful for Conservative politicians, and Socialists as well, during the 60's. But I find this to be a big intellectual and political mistake.
Capitol Goods:
Date: circa 1639. From the French from Latin capitalis for "top", used in French for "principal" or "chief". (1) : a stock of accumulated goods; especially at a specified time and in contrast to income received during a specified period (2) : accumulated goods devoted to the production of other goods (3) : accumulated possessions calculated to bring in income
Capitalism:
Date: 1877. An economic system characterized by private or corporate ownership of capital goods, by investments that are determined by private decision, and by prices, production, and the distribution of goods that are determined mainly by competition in a free market
Socialism:
Date: 1837. From Latin socialis for "friend" or "companion" or "associate". Any of various economic and political theories advocating collective or governmental ownership and administration of the means of production and distribution of goods; usually there is no private property; in Marxist theory this is also considered just a transitional stage between capitalism and communism and it is distinguished by unequal distribution of goods and pay according to work done.
Communism:
Date: 1840. From French communisme, from Latin communis for "common". A doctrine based on revolutionary Marxian socialism and Marxism-Leninism in which goods are owned in common and are available to all as needed. It is the final stage of society in Marxist theory in which the state has withered away and economic goods are distributed equitably. In its only examples of practical application, in the USSR, China, and Cuba it became a totalitarian system where a single authoritarian party controls state-owned means of production and the people are enslaved in production geared to support the power of this party.
Note: in Marxist theory these three systems represent a sliding scale, with Capitalism on the Right, Socialism in the middle, and Communism on the Left. A nation was supposed to move from one to the other over time. However, in practice few systems in the world have ever been purely one or the other. Most national economic models employ some of all three.

While the US and Europe are considered the paragons of Capitalism, they both retain many Socialist elements. Both the US and Europe offer state sanctioned monopolies of public utilities. The American Postal Service is a state owned enterprise, as are the European aerospace entities. Europe offers state run healthcare, as do many American states, and both regulate the health industry heavily.

Through out history Europe and the US have also held some Communist elements. The common grazing lands of town centers and the great unfenced Western plains were both representative of these traditions. One might say that Social Security, Unemployment Insurance, and the Dole are also holdovers from our more communal days.

On the other hand, while China has long been a paragon of Socialism / Communism, it still has many elements of free enterprise. They allow small farmers and craftsmen to sell excess production on the open market, they have private telecoms and industrial companies, and now they have a stock market, the ultimate symbol and apparatus of Capitalism.

When one system or the other fails to serve a nation, many proponents argue that actually the system simply was not implemented purely enough. However, attempts to purify these systems require a heavy hand in government, education, and economic practice. And this has led to oppressive regimes and brutalized citizens.
Democracy:
Date: 1576. From Greek dEmokrati, from demos "people" + kracy "rule". A government in which the supreme power is vested in the people and exercised by them directly or indirectly through a system of representation usually involving periodically held free elections; usually accompanied by the absence of hereditary or arbitrary class distinctions or privileges.
Republic:
Date: 1604. From Latin respublica; from res "thing" + publica "of the people". A government having a chief of state who is not a monarch and who is elected by popular vote.
Note: that the root of the word Democracy is Greek, while the root of the word Republic is Latin. These terms are NOT antithetical, they do not even derive from the same language.

In common use they both have come to describe types of Liberal governments, specifically the one is a type of the other. It is possible for a nation to be a Democracy, but NOT also a Republic. However, a nation that is a Republic is ALWAYS also a Democracy. A Republic is a TYPE of Democracy.

The UK is a Democracy, but not a Republic, because of the Queen. Ireland became a Republic only after it dropped from the Commonwealth and replaced the Queen with an elected President
Fascism:
Date: 1921 From Latin fascis for "bundle" or group. Last, but not least, is this term, which actually combines the economic system and the political system entirely. In this system the state and large corporations merge, the rights of the individual are subordinated to the glory of the State, and all dissent is suppressed. It often utilizes a racial or religious cause to motivate the people into giving up their rights in the first place. These states usually rise out of an economic collapse or hardship with high inflation and unemployment.
Blogging Resources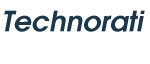 Blogroll This Site
(Copy image and hyperlink)

Support This Site
Friday, March 07, 2003
For those of you tuning in late and coming to read anti-bush comments...

Hey, while I enjoy poking fun at W as much as the next guy, the Kirstol post was meant as a sort of backhanded compliment. No, I still don't think that W is a smart guy. And I do not pretend that he is a great "leader". But I always accepted that he was a "nice guy" -at this point Bush might make a descent replacement for Mr. Rogers (sorry, never mind, no slight intended Neighbor) or he might make a good Sunday School teacher (if he had a better memory, for all the required Bible quoting).

My main issues in NOT voting for Bush were his apparent pandering to the Christian Right, his obvious pandering to Big Business, and the potential threat to both civil liberties and the environement posed by both. These fears have not been elliminated. But they have been put on hold. One "good thing" about the "war on terror" is that it has largely stalled his moves on the economy, the environment, and even his "faith based innitiatives".

But regardless of whether you voted for him, for Gore, or for Nader (that would be me), I think you might as well agree with me on the judgment of his STATED foreign policy...

(Yes, yes, you and I both can nod our heads sagely and note that he aint spending much money in Afghanistan -wait, were we supposed to? I mean we paid for the war and all. And while it would be good policy, and rather neighborly of us, to fund their reconstruction, there really is no real onus on us. In fact, it was "the international community" that agreed to pitch in on their reconstruction. And their "president" Karsai has been complaining about slow payments from nations like Japan and Germany. I think he is grateful enough for the American SWAT teams in the hills.)

... in that it bears very little resemblance to the quotes we heard from the man on the campaign trail and even in his early days in office.

For a little perspective, let me please quote at length from JFK's inauguration speech.



...Let the word go forth from this time and place, to friend and foe alike, that the torch has been passed to a new generation of Americans--born in this century, tempered by war, disciplined by a hard and bitter peace, proud of our ancient heritage--and unwilling to witness or permit the slow undoing of those human rights to which this Nation has always been committed, and to which we are committed today at home and around the world.

Let every nation know, whether it wishes us well or ill, that we shall pay any price, bear any burden, meet any hardship, support any friend, oppose any foe, in order to assure the survival and the success of liberty...

To those old allies whose cultural and spiritual origins we share, we pledge the loyalty of faithful friends. United, there is little we cannot do in a host of cooperative ventures. Divided, there is little we can do--for we dare not meet a powerful challenge at odds and split asunder.

To those new States whom we welcome to the ranks of the free, we pledge our word that one form of colonial control shall not have passed away merely to be replaced by a far more iron tyranny. We shall not always expect to find them supporting our view. But we shall always hope to find them strongly supporting their own freedom--and to remember that, in the past, those who foolishly sought power by riding the back of the tiger ended up inside...

To that world assembly of sovereign states, the United Nations, our last best hope in an age where the instruments of war have far outpaced the instruments of peace, we renew our pledge of support--to prevent it from becoming merely a forum for invective--to strengthen its shield of the new and the weak--and to enlarge the area in which its writ may run.

Finally, to those nations who would make themselves our adversary, we offer not a pledge but a request: that both sides begin anew the quest for peace, before the dark powers of destruction unleashed by science engulf all humanity in planned or accidental self-destruction.

We dare not tempt them with weakness. For only when our arms are sufficient beyond doubt can we be certain beyond doubt that they will never be employed.

But neither can two great and powerful groups of nations take comfort from our present course--both sides overburdened by the cost of modern weapons, both rightly alarmed by the steady spread of the deadly atom, yet both racing to alter that uncertain balance of terror that stays the hand of mankind's final war...

In your hands, my fellow citizens, more than in mine, will rest the final success or failure of our course. Since this country was founded, each generation of Americans has been summoned to give testimony to its national loyalty. The graves of young Americans who answered the call to service surround the globe.

Now the trumpet summons us again--not as a call to bear arms, though arms we need; not as a call to battle, though embattled we are--but a call to bear the burden of a long twilight struggle, year in and year out, "rejoicing in hope, patient in tribulation"--a struggle against the common enemies of man: tyranny, poverty, disease, and war itself.

Can we forge against these enemies a grand and global alliance, North and South, East and West, that can assure a more fruitful life for all mankind? Will you join in that historic effort?

In the long history of the world, only a few generations have been granted the role of defending freedom in its hour of maximum danger. I do not shank from this responsibility--I welcome it. I do not believe that any of us would exchange places with any other people or any other generation. The energy, the faith, the devotion which we bring to this endeavor will light our country and all who serve it--and the glow from that fire can truly light the world.

And so, my fellow Americans: ask not what your country can do for you--ask what you can do for your country.

My fellow citizens of the world: ask not what America will do for you, but what together we can do for the freedom of man.

Finally, whether you are citizens of America or citizens of the world, ask of us the same high standards of strength and sacrifice which we ask of you. With a good conscience our only sure reward, with history the final judge of our deeds, let us go forth to lead the land we love, asking His blessing and His help, but knowing that here on earth God's work must truly be our own.



To the extent that you see ANY similarities between JFK's world view and foreign policy and GW's, THAT is what is truly remarkable.


Sean: Friday, March 07, 2003 [+] |
...
Copyright (c) 2003-2008 Sean LaFreniere
Top